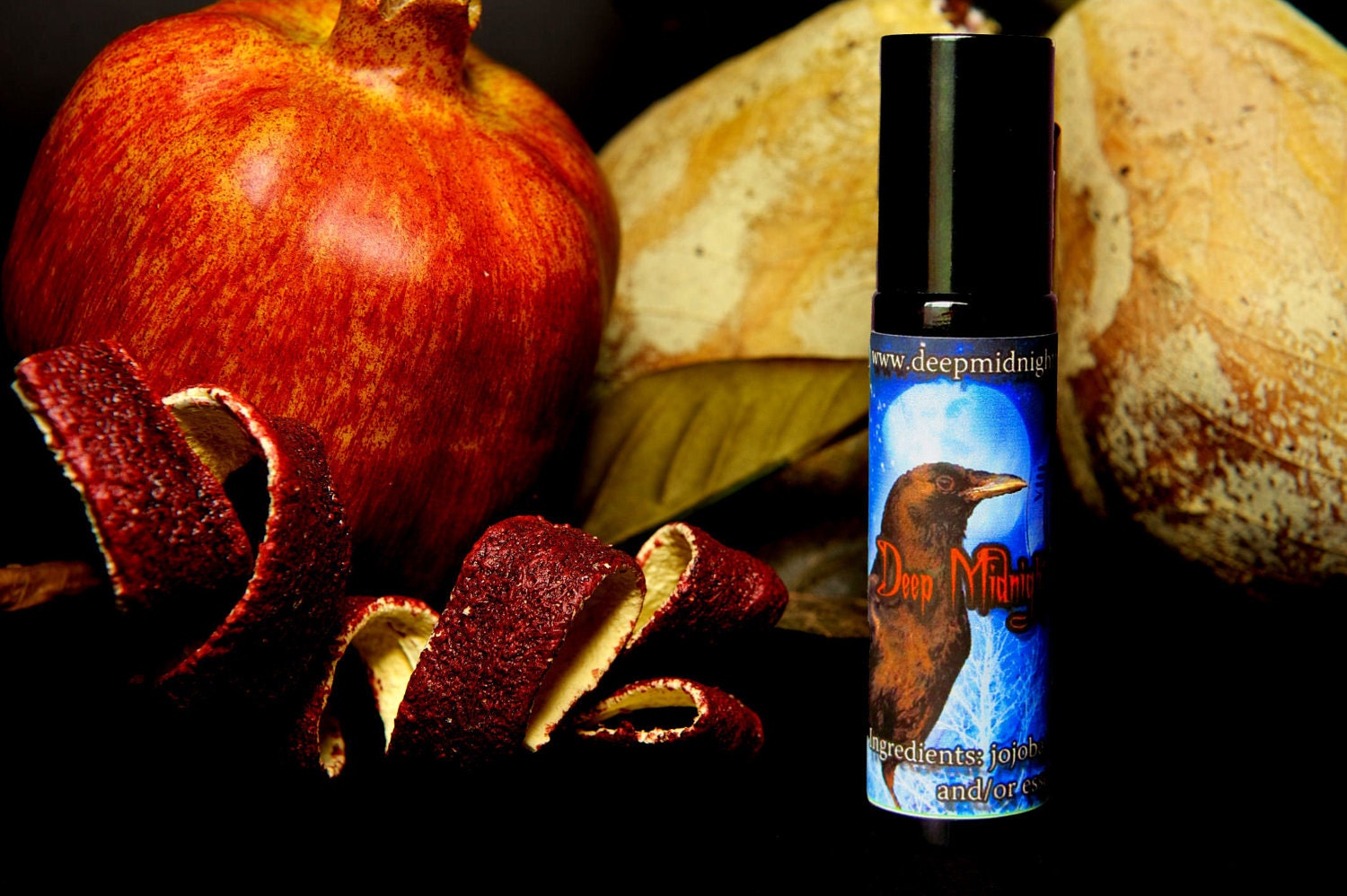 One of my greatest passions is perfumes, so it is my pleasure to make my first perfume review on "The Lonely Alchemist." I received this perfume as part of a sampler pack I won in a drawing. I never enter drawings because I never win, but I am so glad I entered this one! The delectable perfumes from
DeepMidnightPerfumes
are like a bouquet of pungent sweets.
"The Goblin's Market" was one of my favorite perfumes. It is a heady fruity concoction with scents of cherries, pears, and peaches, and chocolatey floral undertones. Definitely not a scent for "delicate" girls, this fragrance is strong and lusty. It belongs perfectly in either a Gothic or Steampunk world, and the rich colors the scent evokes make it appropriate for any decadent occasion. When I wear it I imagine the Goblin's Market from "Hellboy" where you can find all sorts of exotic fruits and scents and bright colors.
The perfume is a perfume
oil
, blended in a jojoba oil base. Therefore it has no alcohol scent to detract from the scents of the fragrances used. According to the seller's site, her perfumes are pthalate and paraben free (these are two toxic chemicals used in much commercial perfumery) as well as vegan. She also donates some of her profits to animal charities. So if you have a soft spot for furry friends, indulging in some DeepMidnight perfumes definitely won't hurt you! And, at $12.00 a bottle, these perfumes as affordable and delicious!
Ciao!
The Lonely Alchemist